Runners from across the country will gather at Philippe's on Saturday,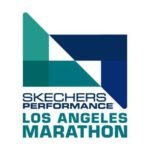 March 18 to fuel up on delicious food and join in a pre-race celebration ahead of the Los Angeles Marathon.
In conjunction with Angel City Brewery, Philippe's is hosting the LA Marathon pre-party from 11 a.m. – 7 p.m. the day before the 32nd annual marathon kicks off.
During this special celebration, Philippe's will offer $1 off all Angel City Pints with the purchase of a sandwich. Angel City's Citrus Wheat  American Pale Ale (APA) is one of the beers on tap at Philippe's.
Angel City Brewery will also be on site passing out samples.
Click here to view Philippe's menu. Philippe's is located at 1001 N. Alameda St., Los Angeles.