The Petros and Money Radio Show will host a live broadcast of their show at Philippe's in Los Angeles on Tuesday March 21. It will start at 2 p.m. and end at approximately 5:30 p.m, leading into the Clippers game, on AM 570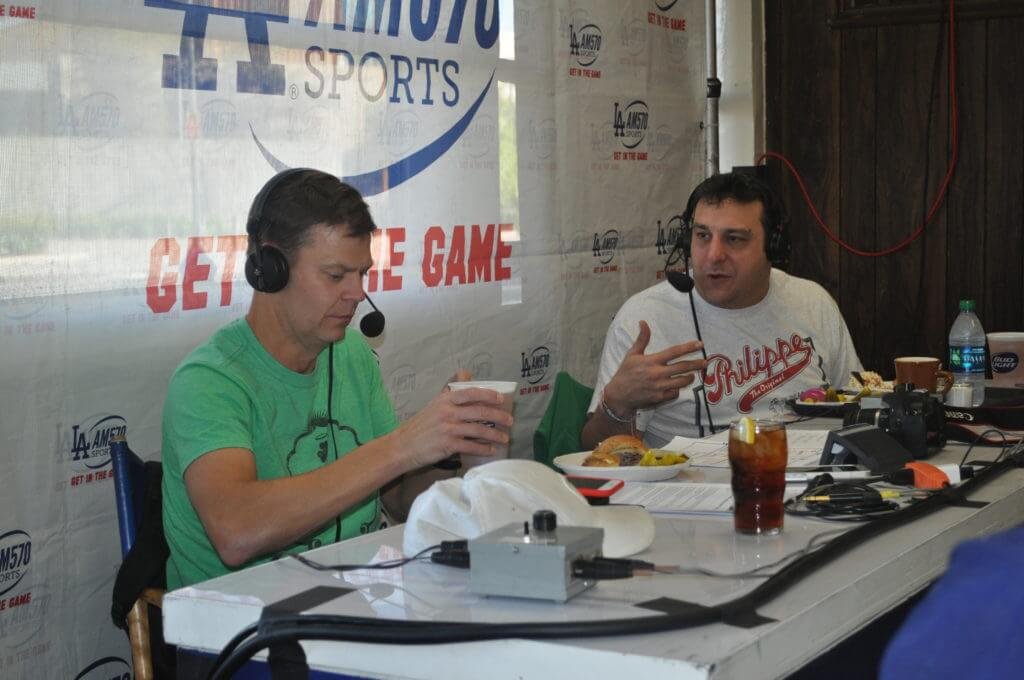 LA Sports and online at  https://am570lasports.iheart.com. 
The broadcast will feature live giveaways exclusively to those in attendance, including tickets to the Clippers VS. Lakers game that evening, Philippe's gift cards and other free stuff.
This is also the day of one of the Championship Round Games of the World Baseball Classic hosted at Dodger Stadium, where the winner of Pool E will be facing off against the runner up of Pool F.
The battle of Los Angeles basketball supremacy will go down that same evening at Staples Center where the Lakers will host the Clippers in their third of four matchups this season.
Alongside the broadcast, you can chow down on a delectable Philippe's French Dip sandwich, with a variety of meats to choose from, including: beef, lamb, pastrami, ham, turkey or pork. Pair it off with some chili or another appetizing side, and wash it all down with a wine, beer or non-alcoholic drink.
Philippe's and The Petros and Money Show have had an excellent partnership that has grown even stronger since its inception.
You know that the food at Philippe's is already delicious, with signature French Dip sandwiches, but when you pair that up with an entertaining sports and comedy broadcast with The Petros and Money Radio Show, you have a match made in heaven. Mark off your calendar and don't forget to come out on Tuesday March 21. If you can't make it, be sure to listen on your commute home.
Philippe's is located at 1001 Alameda Street, Los Angeles, CA 90012. The Petros and Money Radio show is broadcasted weekdays from 3 to 7 p.m. on AM 570 and online.