Recently, Philippe the Original, the inventor of the French Dipped Sandwich, saw two long-term employees retire after 35 and 46 years with the company, respectively.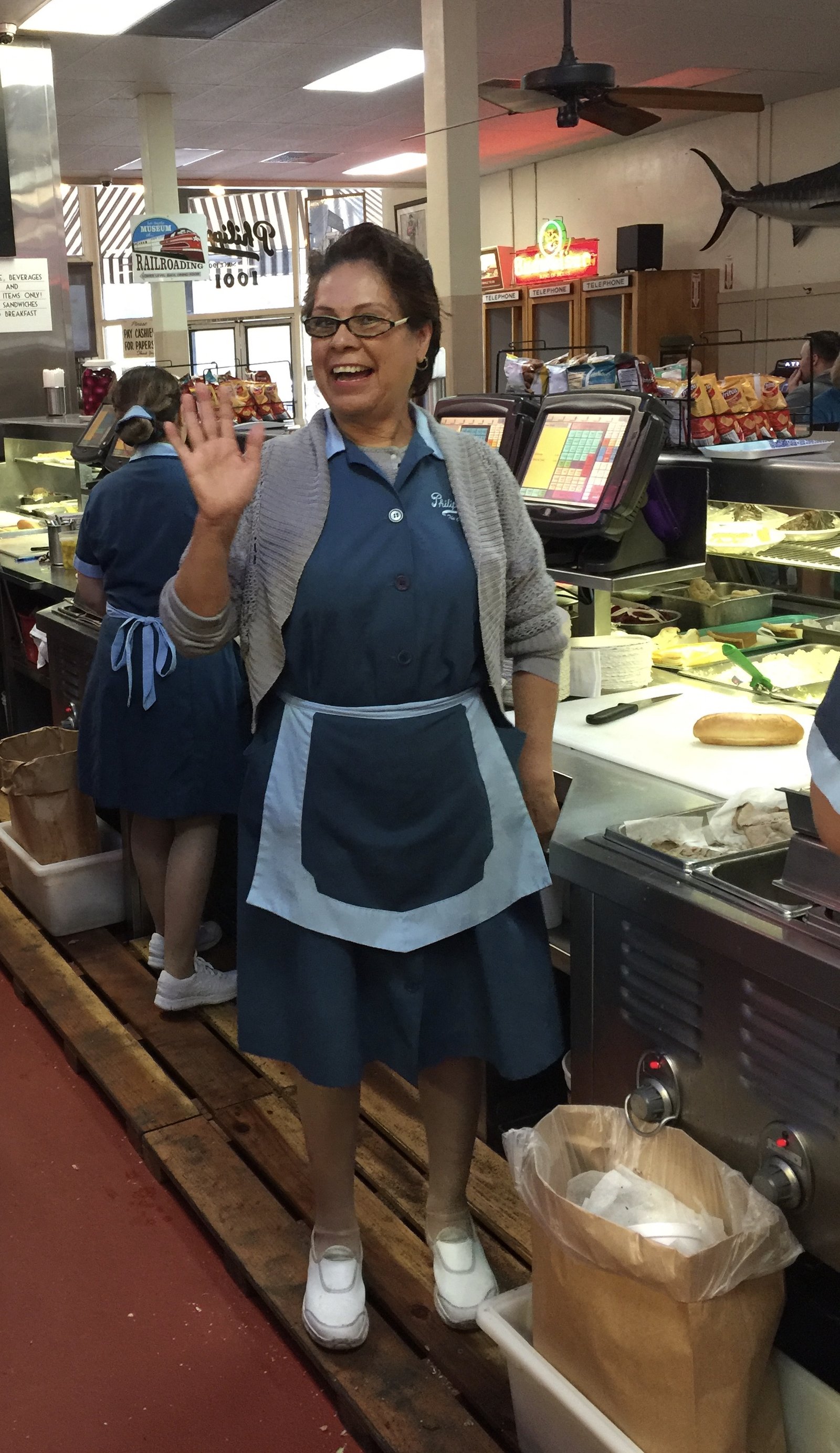 Lead Cook, José Guzman and longtime carver, Rosario "Chayo" Villasenor retired in May and July. Guzman had been with family-owned restaurant since 1977 and worked his way up to lead cook and Chayo had been a sandwich carver for 46 years, with Philippe's being her only full-time employer.
Guzman, who has various family members working for the company, is remembered by Philippe's management as someone who never missed a day of work, who was reliable and consistent.
"He was a crucial part of our success over the last 40 years" said managing partner, Andrew Binder.
Working primarily in the kitchen, Jose didn't have the chance to establish the fan base "Chayo" did as a sandwich carver who interacted with customers every day.
Binder said Chayo's customers loved her positive attitude and warm smile, and wasn't shy about showing a silly side to her co-workers and customers.
"She was always happy and smiling while working," he said. "Making sandwiches for her customers was her favorite thing to do."
Longevity amongst employees is not uncommon for Philippe's. The company has retired many employees who have spent their entire careers with the company, some nearing 50 years of employment.
Last Fall, they sadly lost 26-year carver, Judy who passed unexpectedly. Patrons nationwide left their well wishes and shared stories from their interactions with her.
Guzman will be spending his retirement traveling as much as possible and Chayo will enjoy her time relaxing and plans to visit her Philippe's family at the restaurant often.