Philippe the Original's iconic French Dip sandwich is available now for a limited time for all to enjoy nationwide.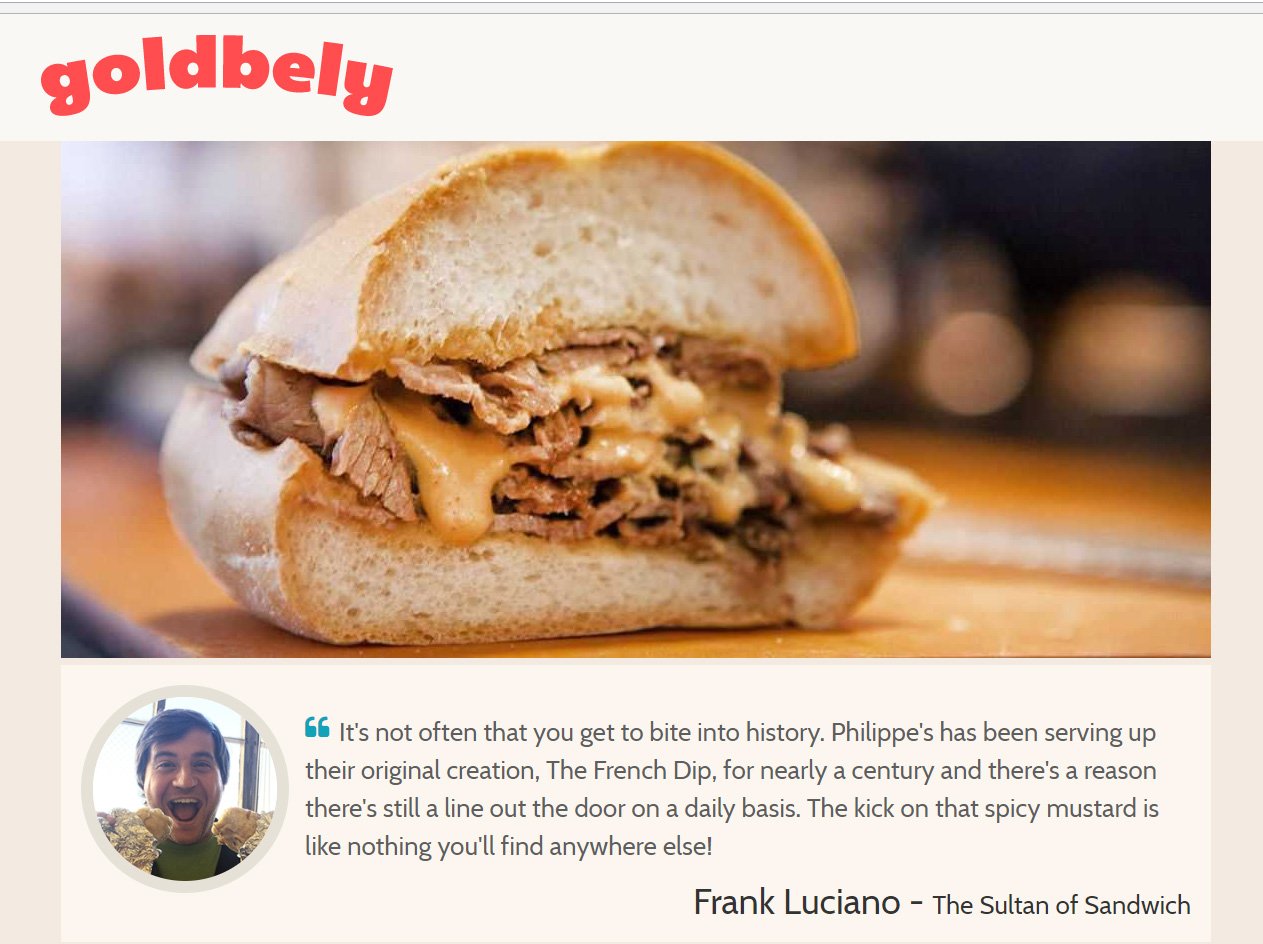 That means anyone, anywhere in the U.S. can go online and order a pack of classic Beef Dips, the establishment's most popular sandwich, and all the fixings that make it just as good as enjoying in the restaurant.
Available online via Goldbely, you can order The Original French Dip Party Pack now which ships free in about five business days (shipping can vary depending on the state).
The Original French Dip Party Pack includes everything you need to make 6 French Dip Sandwiches:
6 freshly baked French Rolls
1.5 pounds of tender Roast Beef
1 container of Au Jus
1.5 pounds of homemade Potato Salad
Pickles and Pickled Beet Eggs
1 (9 oz) bottle of Philippe's famous spicy mustard (very hot!)
The au jus is what Angelinos and restaurant visitors from all over love just as much as the juicy, tender meat. The jus is made from the natural gravy of the roasts and the one container included in the party pack will allow for all six dips to be single-dipped, double-dipped or wet, depending on the preference.
And if one 9 oz. bottle of hot mustard isn't enough, you can add a Philippe's Famous Hot Mustard three-pack to your order.
In late 2018, Philippe's will celebrate 110 years in business and the French Dip sandwich will turn 100.
The history behind the French Dip dates back to 1918, when the owner at the time, Philippe Mathieu accidentally dropped the sliced french roll while making a sandwich into a roasting pan, which was filled with hot juices from the oven. The patron said he'd still take the sandwich and left. The next day, the same customer, a policeman, returned with some friends asking for more dipped sandwiches. The rest they say is history.